Mario Kart Wii U is a bona-fide best-seller on Nintendo's newest console platform.
Featuring antigravity, built-in cart rockets and much more, this is the best Mario Kart game yet! Cool new racing arenas and top graphics.
One feature that fans are raving about is the speed boost: bump into your opponents the right way and you accelerate.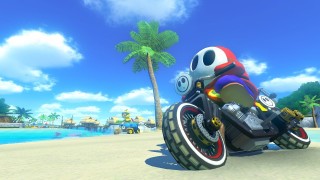 There's a 12 online player option, and all kinds of racing vehicles from which to choose. Click below for the juicy details:

Like
Thanks!
You've already liked this