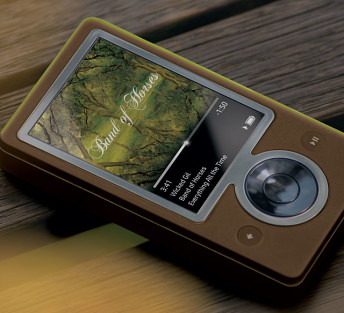 Although not competitive with Apple's iPod, the Zune Player is unparalleled as a portable multimedia center. For my money, it's the best mp3 player out there when it comes to storage, crisp video and the sheer volume of options.



The Zune player comes with huge storage capacity, up the gargantuan 120 GB – that's nearly 2,000 CDs full of music.
I still have an iPod for everyday listening, but for long trips, nothing beats the best mp3 player for the ability to take an entire collection of music along – as well as many movies.
The Zune player has up to 33 hours of continuous battery life for audio, and almost 9 hours for video. To learn more and see your options, click here.
Like
Thanks!
You've already liked this