Alexa Rank – The Only 6 Tips You Need to Improve the Alexa Ranking of Your Website
Alexa Rank is one of the two most important metrics when it comes to measuring website engagement. Google Pagerank, of course, is the other.
Always keep in mind that although you want to raise your Google Pagerank, you want to lower your Alexa rank.
Luckily, these tend to go hand-in-hand – actions that lower your Alexa strongly tend to raise your Pagerank.
What is Alexa Rank
Not only does your Alexa signal how many people are regularly visiting your site, it can also be a tool for garnering advertisers to pay you a fee for the privilege of erecting banners on your webpages.
The company, Alex, updates the rank just about every day; the lower the value for your site, the better (unlike Pagerank, where a higher number is better, from 0-10).
Basically, then, the same things you do – submitting articles, guest blogging, etc – that work for Pagerank, also work to enhance your Alexa metric (by lowering the value for positive benefits).
On a side note, Alexa is owned and operated by none other than e-commerce whale Amazon.com, so you know it's reputable.

Since your Alexa Rank helps to determine how popular your site is and will continue to be, it's a good idea to increase it. This can also help your site rise up through the Google rankings, which can equal a lot more money if your website is monetized. Without further ado, here are the top 6 ways to increase your Alexa ranking:
Claim Your Website.

The very first thing you should do is go to Alexa.com and "claim" your website. It's free! It gives you a measure of authority, too, by informing other webmasters and visitors of your site and improving your Alexa ranking.

Additionally, Alexa provides a host of metrics and analytics on your personalized dashboard, where you can view data regarding the "Daily Pageviews per Visitor" and "Daily Time on Site" and how these compare to other sites. These metrics can help point the way to better optimizing your website.

Get the Alexa Toolbar for Chrome.

Next, go here and install the Alexa Toolbar. Merely having this in your Chrome web browser steadily lowers your Alexa Rank (remember, the lower the rank, the better).

The rank of a very new website can be in the tens-of-millions; in just a few short weeks, you can get it down to the hundreds-of-thousands and even lower.

The toolbar is really just an extension now, and it performs useful analytical functions like tell you how many websites are linking to yours and how your site's ranking compares to other websites. While you're at it, it's also a very good idea to get the "Display Alexa Rank on Your Site" widget; it shows your traffic rank, as well as how many websites are backlinking to yours – according to Alexa metrics. Visitors who click on the badge actually help lower your rank even further (remember, lower Alexa rank is better).

Blog About Alexa Rank.

Do what I'm doing! Write a post on how best to increase your Alexa Rank. The reasoning behind this is very simple (as well as effective): most of the people who will do an internet search for this are webmasters; they are much more likely to download the Alexa toolbar. When they come across your post through Google Search, this will affect your own rank in a positive manner.

Write Great Content.

The mantra "Content is King" resonates powerfully for both Pagerank and Alexa rank. If you can write useful stuff about SEO, internet marketing and tech-oriented posts, this will work out even better for you.

People who bother to install the Alexa toolbar are usually tech-oriented webmasters so, since they'll be visiting your website to learn the tips, their toolbar will record the visit and positively affect your rank.

Best of all, great content naturally attracts quality backlinks, which further helps out your Alexa. Make sure to update your blog regularly or semi-regularly, too. This improves your Alexa rank, especially if you keep search engine optimization (SEO) in mind while writing. Keyword placement means more people who are already searching for a site like yours will actually find yours.

When you use images, use alt tags; also, pay attention to the on-page SEO factors like meta description, meta-title, etc. These give you a double-boost; they help out both your Alexa and Google Pagerank.

Create Your Own Alexa Toolbar.

This one is a bit more involved, but can be very, very beneficial. By creating a custom Alexa toolbar, you must then find a way to convince your visitors to install it – as opposed to just creating their own. This means you have to offer them something of value, such as an ebook download upon installation, or other metrics in the toolbar that really helps out their own website, etc. Just think; having 20 people surf the web each day with your toolbar installed will cause your site visibility to skyrocket in a relatively short amount of time.

Interact With Social Media.

This doesn't mean just Facebook or Twitter – although those are quite powerful for helping to lower your Alexa rank (remember, the lower the better). Drop links to a relevant post on your site into a Facebook discussion.

For example, if the Super-man Facebook page has news on the Super-man vs Dooms-day cartoon movie, leave an engaging and relevant comment there with a link to your post on why you think Dooms-day would lose (or win). In essence, social networks are fertile soil from which your backlink seeds grow – often across platforms. Another example of the positive aspects of social media and networking comes from sites like Tumblr, StumbleUpon, Digg and Reddit. If you are writing some really good content that a whole bunch of people want to read and share, they will create engagement for you by posting your content on many different social sites. It might go viral; but it doesn't even have to do this well for your Alexa rank to be massively affected by the interaction.
Conclusion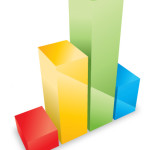 All-in-all, the most relevant factors to Alexa Rank improvement are the number of page views your website receives each day, as well as the number of traffic visitors.
Basically, it's good if people come to your site; it's even better if they peruse more than one page each time they visit. If you participate in forums regularly, you might want to consider changing your signature to include a hyperlink to your Alexa rank article – it really helps lower your rank because webmasters frequent certain forums. More likely than not, such webmasters also have the Alexa widget installed, and this contributes to your own traffic profile.
So, write great content and point the way with relevant links to other stellar pieces of content on your site, and you're in business. If you can ever manage to get your rank to 100,000 and under – you're doing excellent!